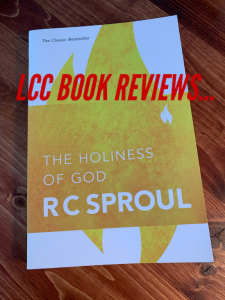 After visiting our church for several weeks, someone once said to me, something to the effect of, we've never been to a church that takes God's Word so seriously.
Sometimes when a pastor hears that, it might be meant positively, and sometimes not so much. Sometimes it means that things are too traditional and stuffy — loosen up a bit. Have a little fun, enjoy the entertaining worship music — after all, God knows our hearts. 
Well, that's the problem. 
The prophet Isaiah once got a glimpse of God's holiness and immediately cried out, "Woe is me. I am undone." Moses asked to see God's glory and in part of His reply, God said, "you cannot see my face, for man shall not see me and live.." In Mark 4, The disciples trembled in fear after witnessing Christ's display of control over nature when He calmed the violent sea. 
Each of these men instantly understood their place in the universe when they were confronted with the awesome holiness of their Creator.
Several years ago as I was preparing a sermon on worship, I came across RC Sproul's book The Holiness of God. This is a book that was instrumental in changing my view of how we ought to worship a Holy, holy, holy God. 
But Sproul points out that It is difficult for many people to find worship a thrilling and moving experience. We note here, when God appeared in the temple, the doors and the thresholds were moved. The inert matter of doorposts, the inanimate thresholds, the wood and metal that could neither hear nor speak had the good sense to be moved by the presence of God.
Why is that? Why are we not moved by God? Or let me ask it a different way? Why do we not fear God? 
I think it's because we have no sense of God's holiness. Later in the book Sproul writes, People do not normally feel overwhelmed in church. There is no sense of awe, no sense of being in the presence of One who makes us tremble. People in awe never complain that church is boring.
This book was helpful to me to really get a sense of the holiness of God, and I heartily recommend this book to anyone.